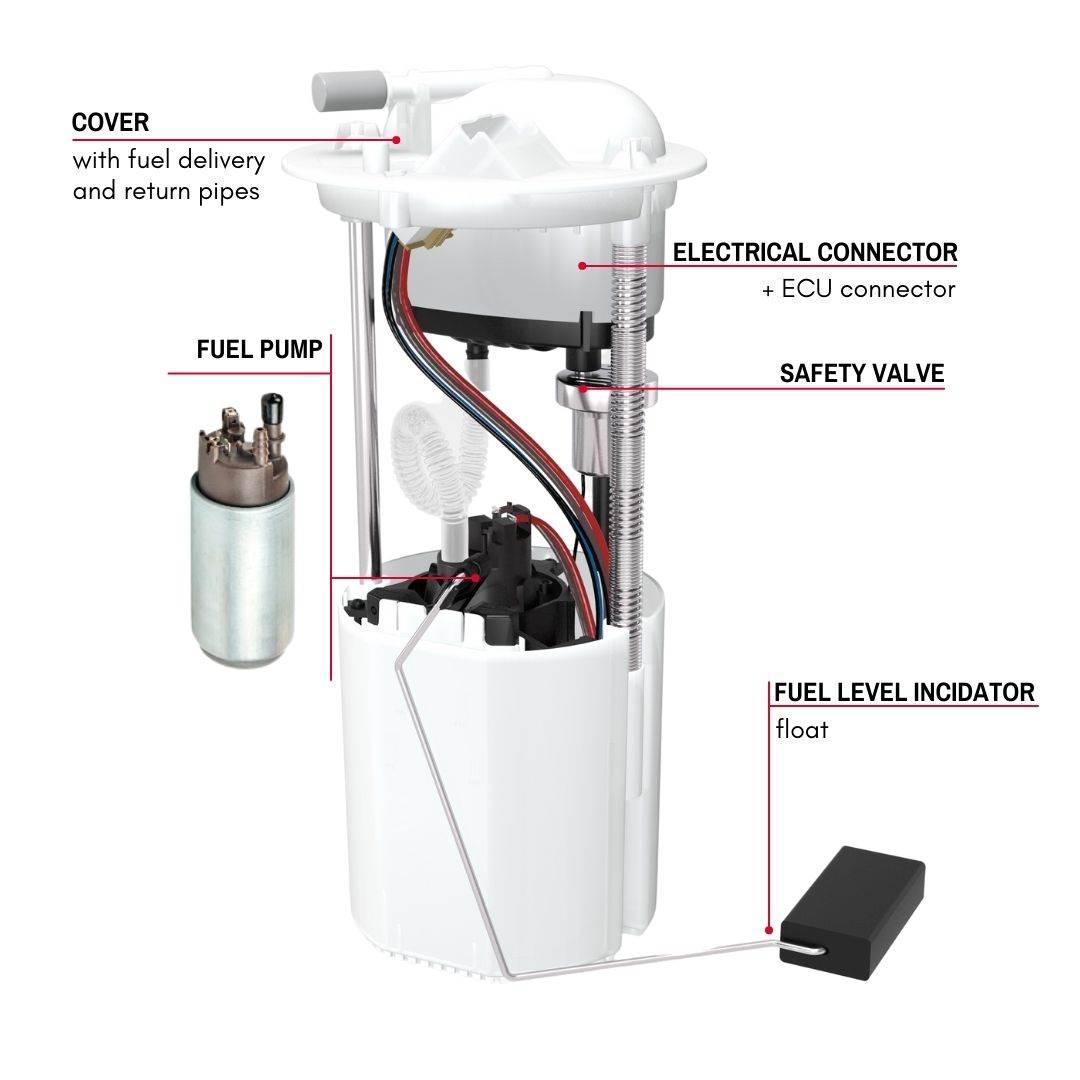 FEATURES AND FUNCTION
The OP fuel feed unit is an immersion device, located inside the fuel tank. Through a fuel pump, it transfers the fuel from the tank to the injectors placed on the engine, supplying with constant pressure the fluid necessary for the continuous operation of the engine.
Under the cover of the module are located the fuel supply and return pipes, to which the fuel pump is connected. The system is completed by the fuel level sensor, a filter, a safety valve and connecting pipes to the engine.
BEWARE OF THE WARNING LIGHT!
It is good practice to keep the fuel level above the reserve level to avoid progressive overloading of the pump, which could cause overheating of the component and consequent malfunction