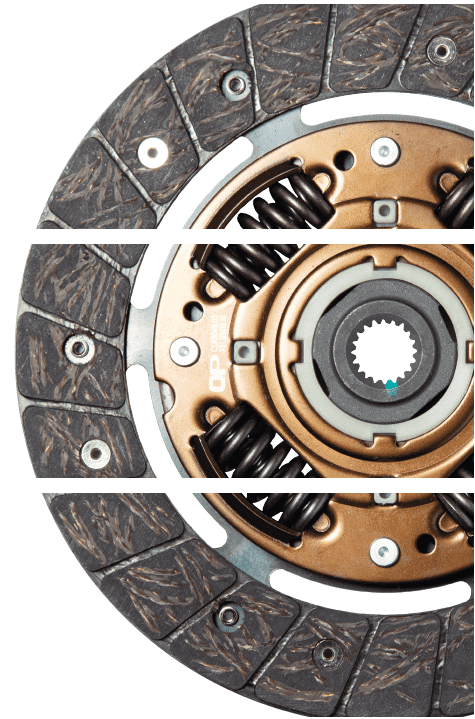 TITANIUM REINFORCED DISC
With special antioxidant heat-treatment, proving the disc extra strength and durability.
PRESSURE PLATE
CNC machining allows the best parallelism between the inner surface and the fixing surface to the flywheel. Additional counterweights offer the correct dynamic balancing for increased driving comfort.
DIAPHRAGM SPRING
Chromium-vanadium steel case-hardened at high temperatures for increased surface hardness and long-lasting wear resistance.