The clutch system is one of the most important components of the car, as it allows you to adjust the transmission of power from the engine to the wheels, ensuring a fluid and safe driving.
The OP Clutch Kits are made with high quality components, respecting the same high quality and performance standards as the original OES spare parts. The friction material used for the clutch discs is the same as used for the original equipment market, in line with the demands of car manufacturers.
The range of OP clutches for cars is constantly updated, covering around 90% of the European car fleet, including all vehicle generations. Among the most popular applications are Peugeot 208, Volkswagen Golf, Dacia Sandero, Renault Clio, Toyota Yaris, Fiat 500, Citroen C3, Hyundai Tucson, Toyota Corolla, Mercedes A-Class, BMW Series and others.
Each component of the OP clutch assembly undergoes rigorous safety and quality tests. For example, the damper springs are tested to evaluate the elasticity and resistance, thus eliminating the vibrations. In addition, during production, each batch is tested to evaluate the loading force, the torsional stiffness (5 million cycles) and the diaphragm spring endurance test (1 million cycles) confirming the non-deformability and high strength in the most severe operating conditions.
The clutch kit, consisting of the clutch cover, Disc, flywheel, bearing and plate, is a set of interdependent components that must function flawlessly to ensure precise and smooth gear changes. OP clutch kits include the following items:
• Disc: separates and connects the motor and drive train. The OP clutch disc, equipped with an antioxidant heat treatment, offers greater strength and durability.
• Clutch Cover: transfers engine torque to the shaft via the clutch disc. Made with precision machining (CNC) to guarantee perfect parallelism between the internal surfaces and the flywheel fastening surfaces, it is equipped with counterweights which ensure dynamic balancing for optimal driving comfort. The diaphragm spring is made of chrome vanadium steel with high temperature case hardening treatment, for increased wear resistance.
• Release Bearing which transmits fork thrust.
• Flywheel which makes the movement of the crankshaft smooth. The flywheel, a steel disc, accumulates the kinetic energy produced by the engine during the active phase and returns it during the passive phase, guaranteeing an extremely fluid movement and a balance of the entire propulsion system.
• Concentric Slave Cylinder CSC, which senses pedal travel to separate clutch and booster action.
OP, with its wide range of clutches, offers high-quality solutions at competitive prices, guaranteeing reliability and safety in every driving situation, representing the ideal partner for any car repairer looking for quality spare parts equivalent to the originals.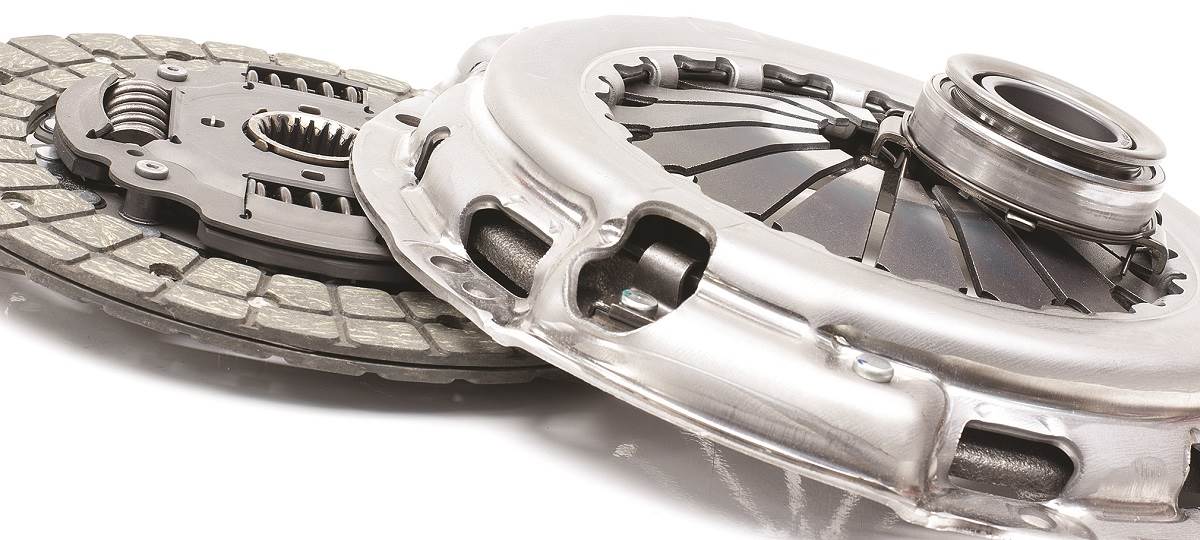 Products