FILTERING SHIELD
Made with non-woven fabric (TNT) consisting of a set of interwoven fibers that create a "sieve" filter system. The closer distance between the folds create a barrier impenetrable to the smallest particles.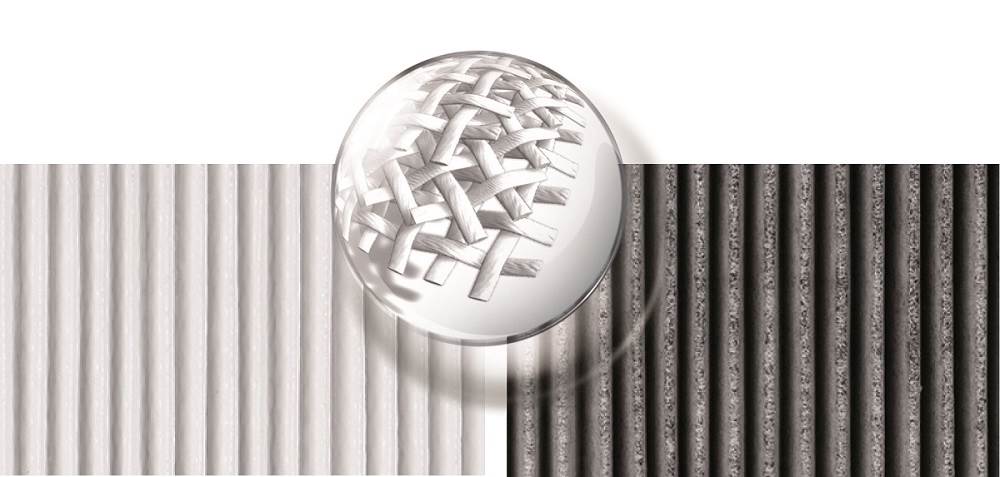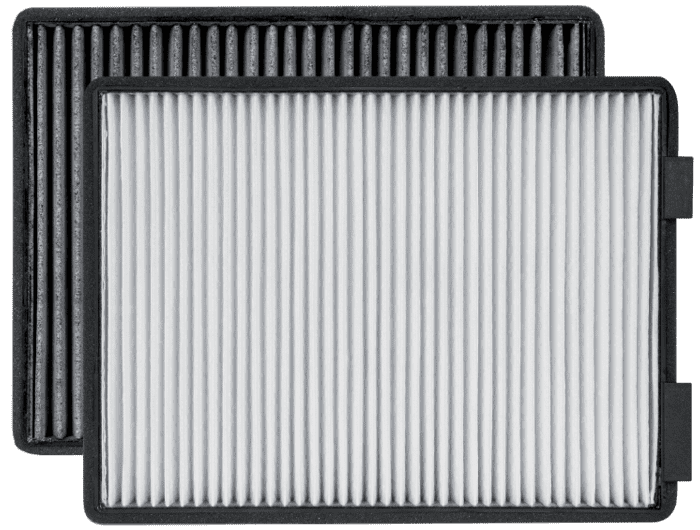 RANGE
STANDARD FILTERS:
They trap pollens, soots and all invisible polluting agents preventing them from getting inside the vehicle.

ACTIVATED CARBON:
In addition to standard filter properties, it traps harmful gases (such as benzol, toluol and ozone) and eliminates unpleasant smells generated by heavy traffic.
PRODUCT INFO
Information printed on the filter's surface and label: brand, article code, production batch.
Installation instructions for each car model are available online: caf-guide.exoautomotive.com