Periodic checking of the state and quality of the fluids circulating in the car is essential. OP offers a wide range of high quality brake fluids, antifreeze and AdBlue®, rigorously tested and compliant with the specifications and standards of the manufacturers.
- Brake fluid, central part of the braking system, transmits the braking power to the four wheels, ensuring the correct closure of the pads around the disc and slowing down the wheels of the vehicle until they stop. It is therefore essential to check the brake oil level and replace it every two years in order to guarantee a safe and smooth braking system. The OP DPT4 brake fluid is suitable for all braking systems with the function of preserving the circuit from corrosion without damaging the rubber seals. OP's DOT4 brake fluid guarantees constant braking even at high temperatures (up to 260 °C) thanks to its low viscosity index which far exceeds the standards. The OP brake fluid complies with the international standards FMVSS 116 (Federal Motor Vehicle Safety Standard), SAE J-1703 and SAE J-1704. The OP brake fluid is also appreciated for its high absorption of the humidity present in the braking system. In fact, excessive accumulation of humidity can lead to a lowering of the boiling point of the brake fluid and the formation of gaseous bubbles (vapour-lock), increasing the risk of failure in the braking system.
- Coolant, protects all the components of the cooling system, avoiding major damage to the engine, especially in cold temperatures. OP antifreeze liquids, designed to keep vehicle performance high and safe, are tested and certified multi-season products, able to protect against freezing and overheating while preserving mechanical parts from rust and corrosion. Compared to many already diluted antifreezes, XZERO OP refrigerants ensure a correct solution in relation to the needs of the surrounding environment thanks to their high concentration and easy dilution. The concentration of the antifreeze liquid also allows for a smaller footprint for the same active ingredient, a solution with less plastic and more respectful of the environment. Available in the Universal variety, blue antifreeze liquid designed for traditional engines, and in the red version, G12, for new generation engines. The formats are instead the 1L bottle and the 5L tank.
- OP's AdBlue® is a very pure 32.5% urea solution used to reduce harmful nitrogen oxide (NOx) emissions from diesel engines with SCR (Selective Catalytic Reduction) technology in compliance with EU regulations (ISO 22241) . Production facilities and processes approved by the VDA (German Automotive Industry Association), in compliance with European regulations on NOx emissions. If you are looking for components for car starting, don't look for any further. OpenParts has everything you need to meet your vehicle maintenance needs, whether you are a workshop owner or a car retailer. Choose our products to ensure maximum efficiency and safety on the road, become a retailer and discover the advantages dedicated to you!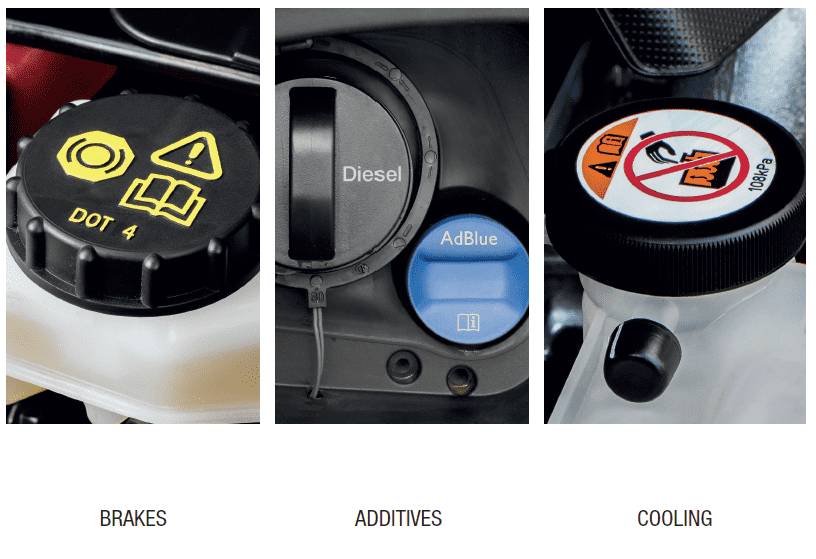 Products